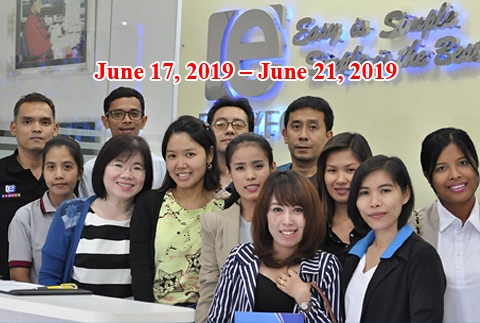 EASYFO Free Training Day

Our company would like to thank you for your support. We would like to inform you that we would set the special training course Front Office System Version 5 on June 17, 2019 – June 21, 2019 at EASYFO Bangkok Office. This training course will prepare for 15 persons per day and please contact with be in training before June 4, 2019.



This course will free of charge for the clients who stay beneath the agreement for maintenance and complimentary for lunch and coffee break on training day. If you are interest in this course but you do not stay beneath the agreement for maintenance. You can attend by pay for training course only 8,000 baht per person per day.




We're enclosing the training course outline also, If you have any information or reserve for training please do not hesitate contact us at the office (02)530 3131 fax (02) 530 3844.